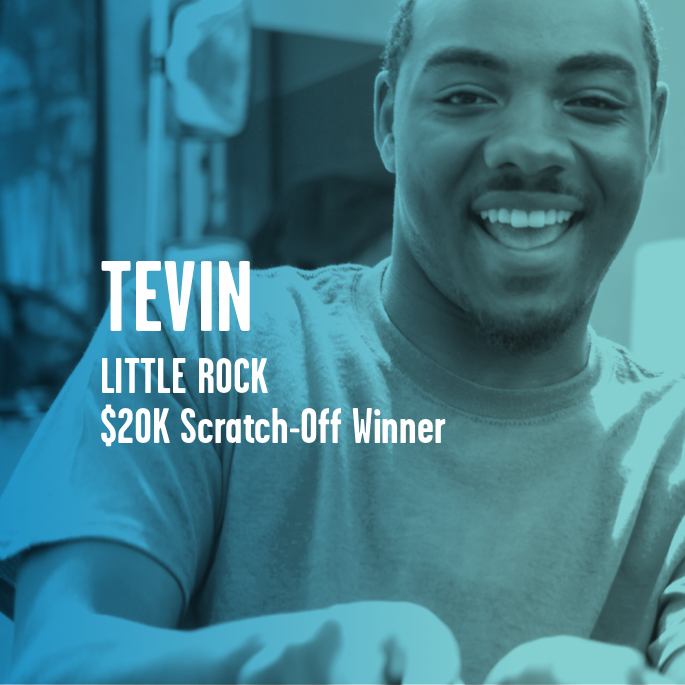 TEVIN HOLMES




LITTLE ROCK, $20K SCRATCH-OFF WINNER
SISTER KNOWS BEST
Tevin was fairly new to playing the lottery, so his sister came to the rescue. She told him what ticket to buy, and she even scratched it for him while he was driving. When she realized they had just won $20K, Tevin almost crashed the car from excitement! So, being the good brother he is, he split the winnings with his sister, bought a new townhome, fixed his car and spoiled himself a little bit.
WE ARE PROUD OF OUR SCHOLARSHIP RECIPIENTS
More than 600,000 Arkansas Academic Challenge Scholarships have been awarded to-date, making a difference forever in Arkansas education.