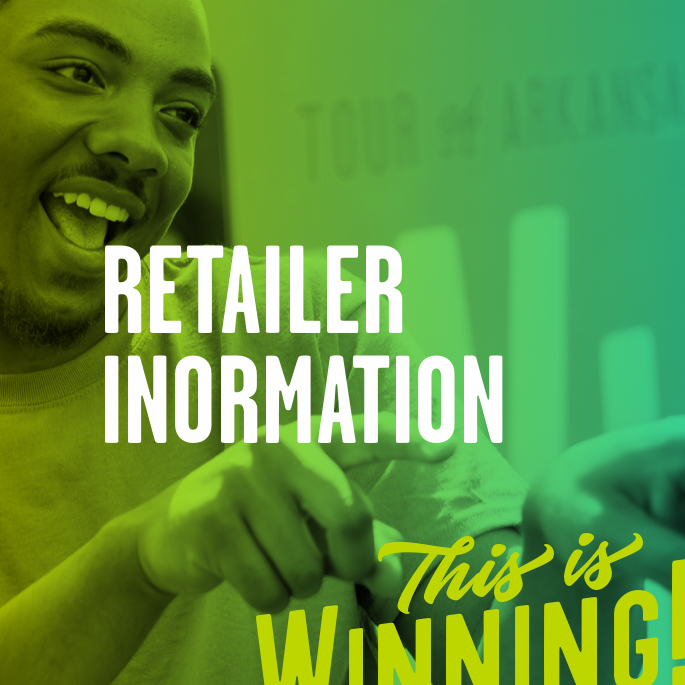 RETAILER INFORMATION
If you're an Arkansas Scholarship Lottery retailer, you've come to the right place! You can learn more about becoming one of our retailers, read our monthly newsletters, or visit the retailer portal to check inventory, sales, payouts, and accounting.
If you have any questions or are interested in becoming a retailer, contact the Arkansas Scholarship Lottery Sales at 501-683-1884 or Retailer Licensing at 501-978-3950.
IMPORTANT UPDATE FOR LOTTERY RETAILERS - $1 GAME PACK SIZE CHANGE
The pack size for $1 scratch-off tickets will be changing on June 29, 2021. The new pack size will contain 200 tickets for $200 instead of 300 tickets currently being distributed for $300. More information regarding this change will be featured in upcoming retailer newsletters, E-Blast communications, and the Retailer Resources and Training page of our website.