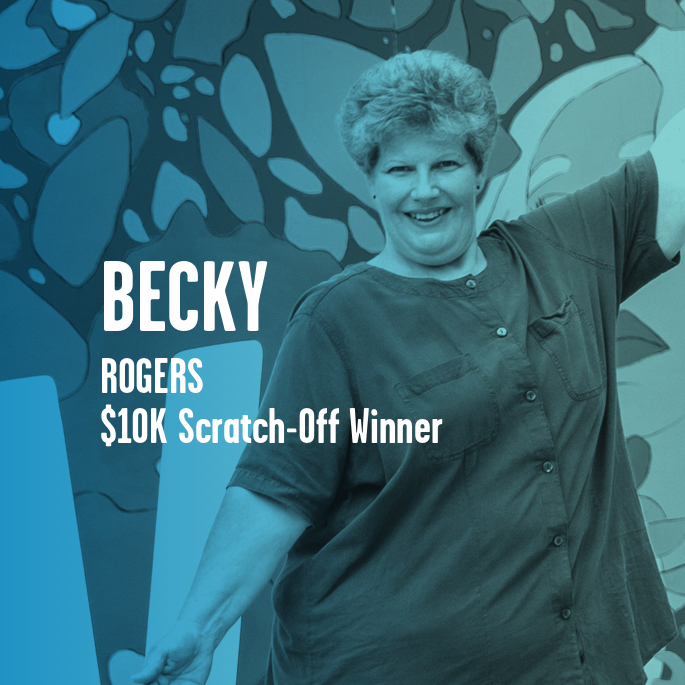 REBECCA MENCEL




Rogers | $10K Scratch-Off Winner
SAVE NOW, SPEND LATER
After Becky won $10,000 on a scratch-off ticket, she called her husband who was very excited! But these two aren't in a hurry to spend their prize – the money is currently in savings until they decide what to do with it.
WE ARE PROUD OF OUR SCHOLARSHIP RECIPIENTS
More than 600,000 Arkansas Academic Challenge Scholarships have been awarded to-date, making a difference forever in Arkansas education.