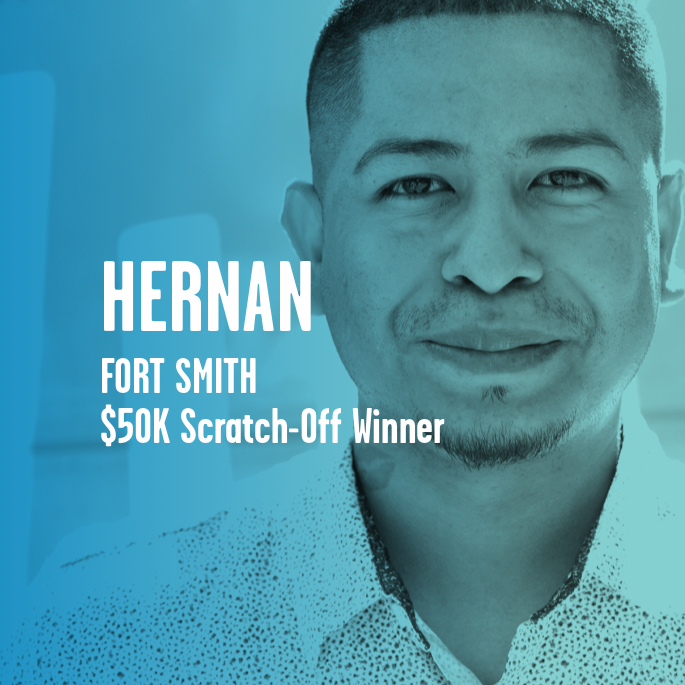 HERNAN MANJARREZ




Fort Smith, $50K SCRATCH-OFF WINNER
AND THE COOLEST DAD AWARD GOES TO…
When Hernan won $50,000 from a scratch-off, he was shocked and a little bit nervous. But once that was over, he and his family were thrilled! With the money, Hernan took the fam out for a nice dinner and then divvied out the rest to each member.
WE ARE PROUD OF OUR SCHOLARSHIP RECIPIENTS
More than 600,000 Arkansas Academic Challenge Scholarships have been awarded to-date, making a difference forever in Arkansas education.