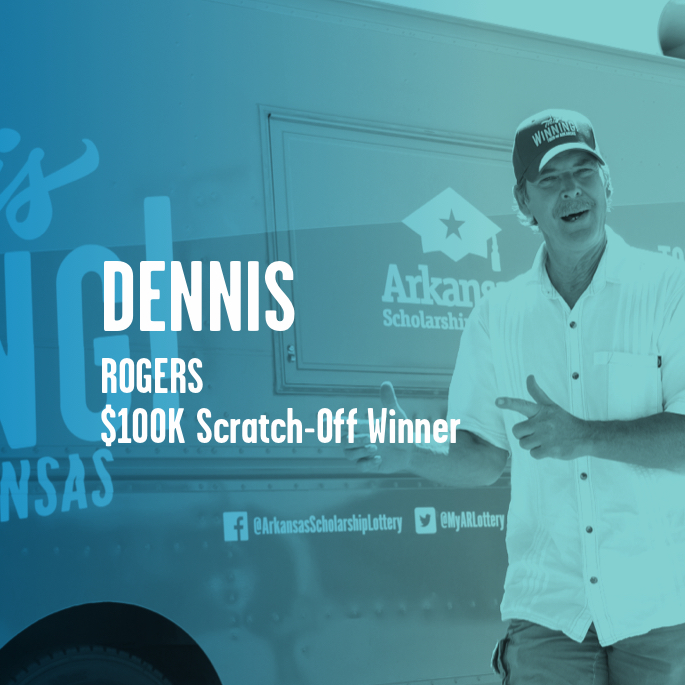 DENNIS TODD




Rogers | $100K Scratch-Off Winner
THE LUCK OF THE IRISH
Dennis says he bought a Lucky Loot scratch-off ticket because he's Irish. Well, he's glad he did because he won $100,000. He was able to invest in old Mustangs and give his wife a bulk of it to do what she wants.
WE ARE PROUD OF OUR SCHOLARSHIP RECIPIENTS
More than 600,000 Arkansas Academic Challenge Scholarships have been awarded to-date, making a difference forever in Arkansas education.