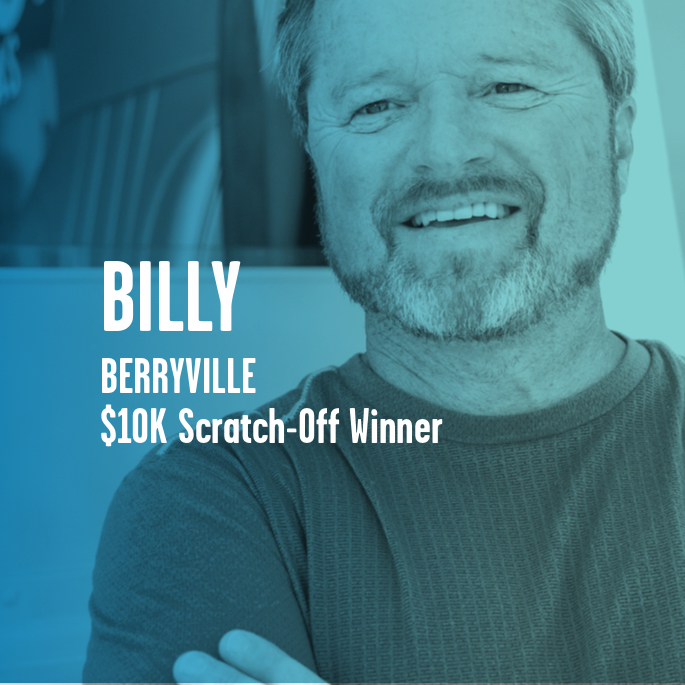 BILLY HARP




BERRYVILLE, $10K

SCRATCH-OFF WINNER
NEW PHONE, WHO DIS?
Billy was already a lottery enthusiast, playing the $10 and $20 instant tickets and Mega Millions®. But one day, he hit it big with a $10k prize from a scratch-off! He and his wife decided to use the money to pay off bills and upgrade his phone. They also put a chunk in the bank for a rainy day.
WE ARE PROUD OF OUR SCHOLARSHIP RECIPIENTS
More than 600,000 Arkansas Academic Challenge Scholarships have been awarded to-date, making a difference forever in Arkansas education.