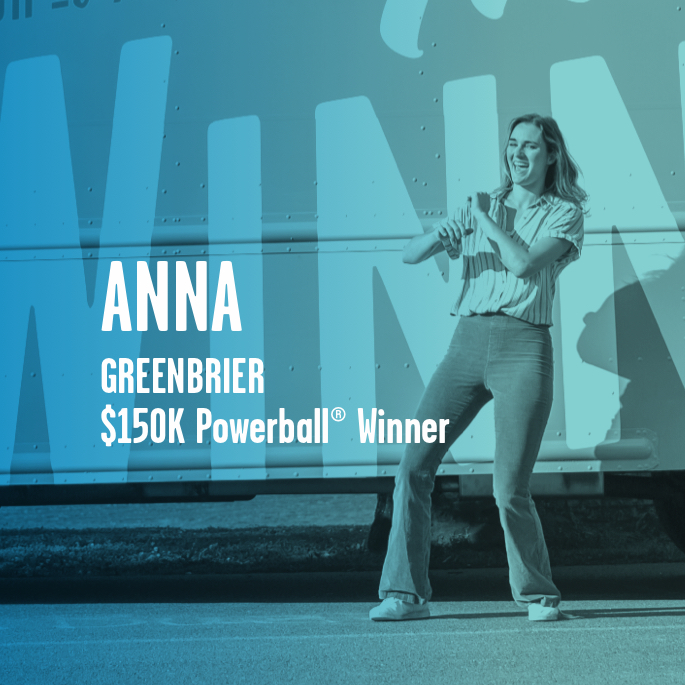 ANNA ADAMS




GREENBRIER, $150K POWERBALL® WINNER
ONE MAN'S LOSS WAS THIS GIRL'S GAIN
Anna was in line at a gas station when the man in front of her decided he didn't want his Powerball® ticket. Out of curiosity, Anna said she'll take it. Plus, she was currently at UCA because of a lottery scholarship, so why not! She then quickly called her brother who talked her through the process. Then the most amazing thing happened – she won $150,000! In addition to putting some money in savings, Anna decided to take her mom on a surprise trip to Ireland where they toured historical sites and got plenty of mother/daughter bonding time.
WE ARE PROUD OF OUR SCHOLARSHIP RECIPIENTS
More than 600,000 Arkansas Academic Challenge Scholarships have been awarded to-date, making a difference forever in Arkansas education.