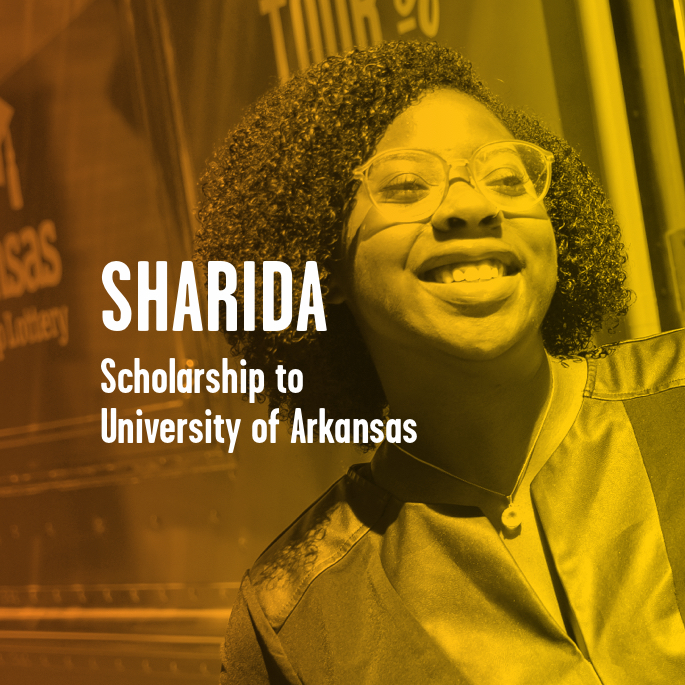 SHARIDA HOLLOWAY




SCHOLARSHIP TO THE UNIVERSITY OF ARKANSAS
SHARIDA IS GOING PLACES
Thanks to the lottery scholarship, Sharida was able to complete her undergraduate degree at the University of Arkansas. She plans to eventually teach ESL in Comoros with the Peace Corps.
WE ARE PROUD OF OUR SCHOLARSHIP RECIPIENTS
More than 675,000 Arkansas Academic Challenge Scholarships have been awarded to-date, making a difference forever in Arkansas education.