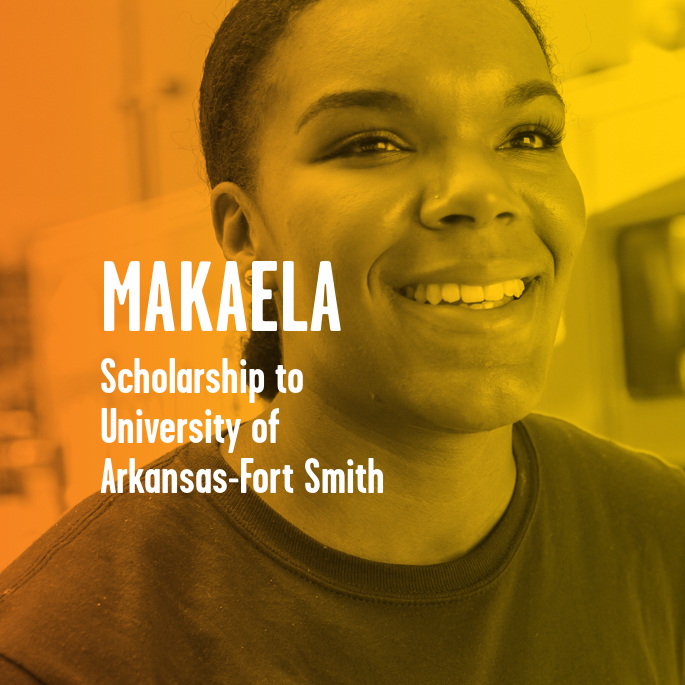 MAKAELA SWINNEY




SCHOLARSHIP TO THE UNIVERSITY OF ARKANSAS-FORT SMITH
MOM GOES TO COLLEGE
Juggling work and motherhood, the lottery scholarship was huge for Makaela. With the money, she was able to afford tuition and textbooks at the University of Arkansas-Fort Smith. Once she graduates, her plan is to join the Accelerated Nursing Program and join the nursing field.
WE ARE PROUD OF OUR SCHOLARSHIP RECIPIENTS
More than 675,000 Arkansas Academic Challenge Scholarships have been awarded to-date, making a difference forever in Arkansas education.