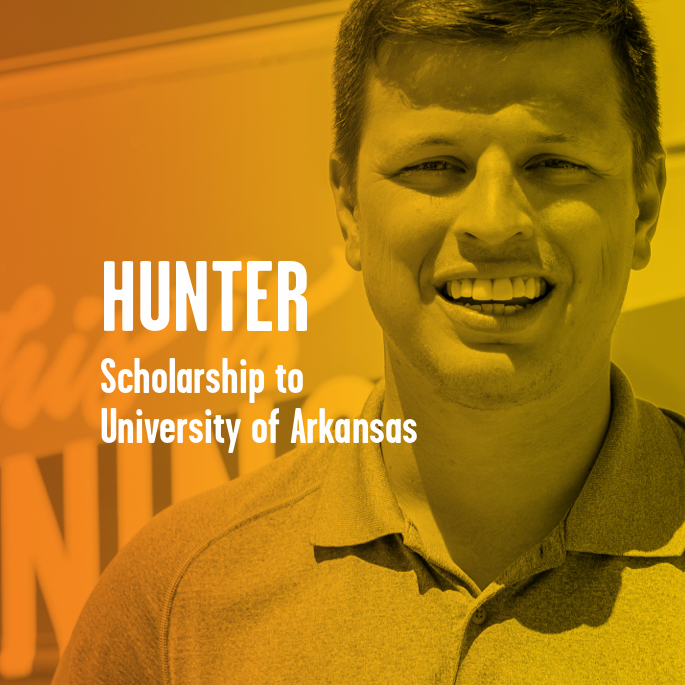 HUNTER STUCKEY




SCHOLARSHIP TO THE UNIVERSITY OF ARKANSAS
A BIG WIN FOR A BIG FAMILY
When you have a big family, being able to fully pay for college is a luxury. And thanks to his lottery scholarship, Hunter was able to take the financial burden off of his family. He attended the University of Arkansas and is now working as a commercial lender at a local Arkansas bank.
WE ARE PROUD OF OUR SCHOLARSHIP RECIPIENTS
More than 675,000 Arkansas Academic Challenge Scholarships have been awarded to-date, making a difference forever in Arkansas education.