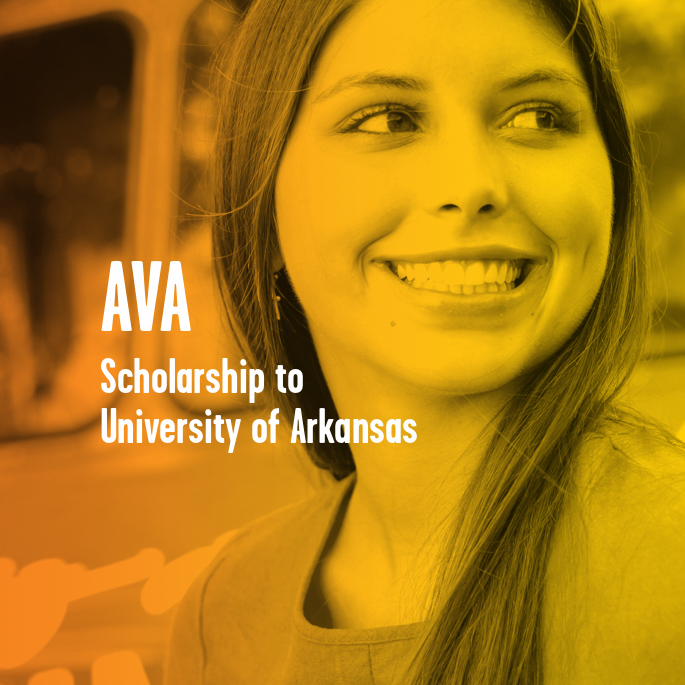 AVA SANDERS




SCHOLARSHIP TO UNIVERSITY OF ARKANSAS
LOOK OUT WORLD, HERE COMES AVA
When Ava found out she won a lottery scholarship, it was a big day! Now, she's a freshman at the University of Arkansas with plans to attend Physician's Assistant school after graduation.
WE ARE PROUD OF OUR SCHOLARSHIP RECIPIENTS
More than 675,000 Arkansas Academic Challenge Scholarships have been awarded to-date, making a difference forever in Arkansas education.