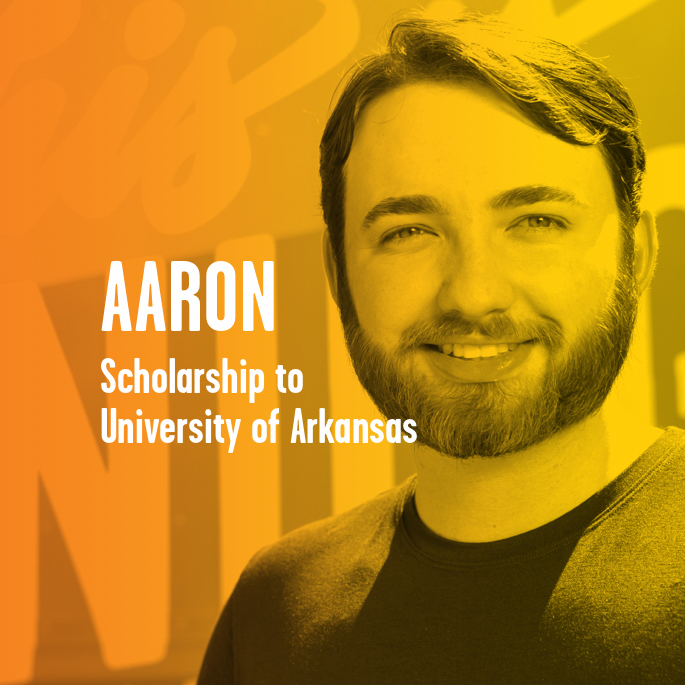 AARON NORRIS




SCHOLARSHIP TO UNIVERSITY OF ARKANSAS
PAGING FUTURE DR. AARON
Aaron's always had the dream of being a doctor, and with the help of his lottery scholarship – that dream can be a reality. He's currently at the University of Arkansas with plans to attend med school and eventually become an anesthesiologist.
WE ARE PROUD OF OUR SCHOLARSHIP RECIPIENTS
More than 675,000 Arkansas Academic Challenge Scholarships have been awarded to-date, making a difference forever in Arkansas education.