Month For A Year
Take a chance on winning up to $240K with these new scratch-offs from the Arkansas Scholarship Lottery! Go ahead, make your year!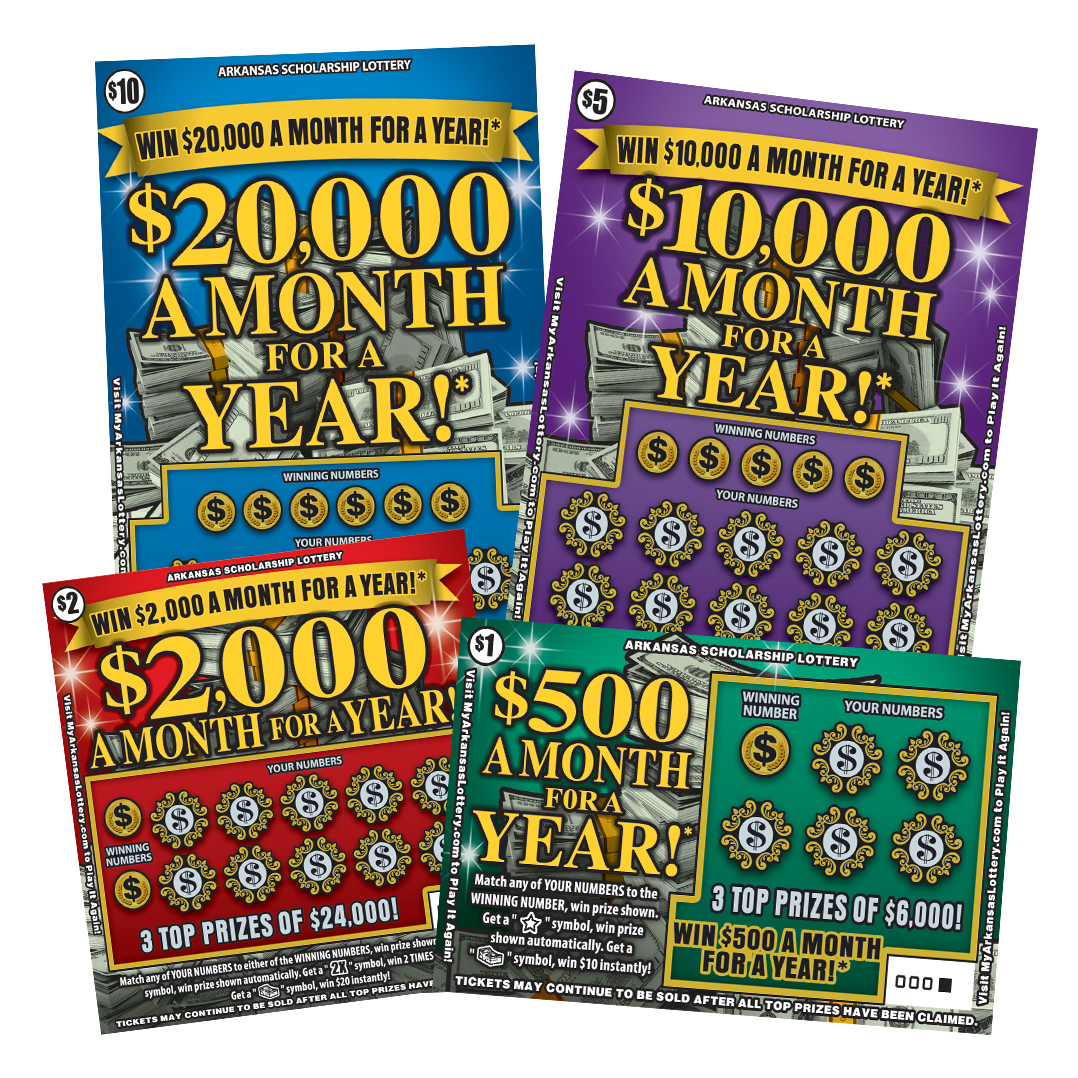 *The top prize will be paid as one-time lump sum payment less applicable taxes.
If gambling is causing a problem for you or someone you know, help is available. Call or text the 24-hour confidential National Problem Gambling Helpline at 1-800-522-4700, visit ncpgambling.org or contact Gamblers Anonymous at gamblersanonymous.org.