Retailer Spotlight - Dixon Family Store
Randy Dixon, owner and manager of Dixon Family Store located at 3036 Pine St. in Arkadelphia, takes pride in keeping the fun at the center of lottery play while his family-owned businesses thrive. He owns two other stores in the same county, Exxon Tiger Mart and Dixon's Valley Exxon, which are also Arkansas Scholarship Lottery retailers. His son, Jeffrey, manages Dixon's Valley Exxon.
Dixon is always focused on convenience and praises his staff for always being willing to assist with efficiency for his business operations and an enhanced customer experience.
"We're open 24/7 and sell lottery all day," he said. "This location has 22 lottery bins, providing players with a great selection of games. I take the initiative to activate, display, and sell as soon as I receive a shipment, especially the new games.
"We keep customers informed of promotions like the 5-Buck Bundle. Our players love this promotion and look forward to it each year!"
Scratch-off tickets are very popular at this store; however, customers love testing their luck as the Powerball® and Mega Millions® jackpots start to climb. This causes Dixon to firmly believe in consistently redeeming player prizes up to $500.
Paying winning tickets to a customer benefits retailers by putting cash in the hands of the very individuals who will spend it in your store. It also reinforces that retailers run a winning store while building player loyalty.
"I'm proud to be a lottery retailer, and I love to see people win! They will keep returning if they know we'll always have enough cash to redeem their winnings."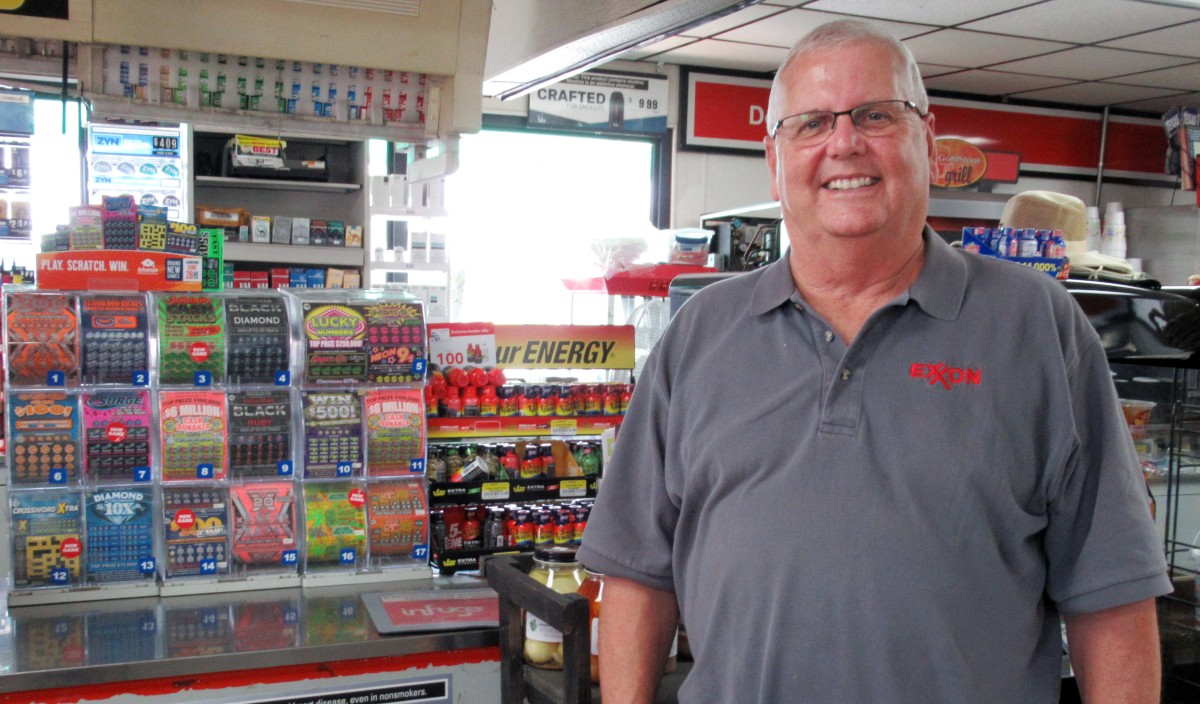 Randy Dixon, owner and manager.