Retailer Spotlight - Camden Food & Gas | Pine Bluff
The employees of Camden Food & Gas in Pine Bluff are always eager to assist Arkansas Scholarship Lottery players. Store Manager Sumon Sarker said his store keeps its 40 lottery bins full while displaying multiple facings of his player's favorite scratch-off tickets.
"Our players love any ticket that could make them the next lottery-made millionaire in Arkansas," said Mavis Luker, cashier. "Our store has had a lot of big winners, which continues to bring in new customers and more sales."
"We appreciate our customers and want them to win, so we suggest draw and instant tickets that players may like, inform them of the jackpot amounts, and help them fill out playslips," Sarker added.
Camden Food & Gas knows the importance of showcasing the store's winning tickets, which is a great sales tactic for boosting lottery sales.
"We update our winner board weekly to show players that individuals are winning in our store," he said. "We only display tickets that are active and can be purchased!"
The store's employees keep customers informed of current promotions, like the 5-Buck Bundle.
"The Bundle has increased our lottery sales remarkably in the past, and we know it will do the same this year, so we suggest the 5-Buck Bundle to all of our customers," Sarker said.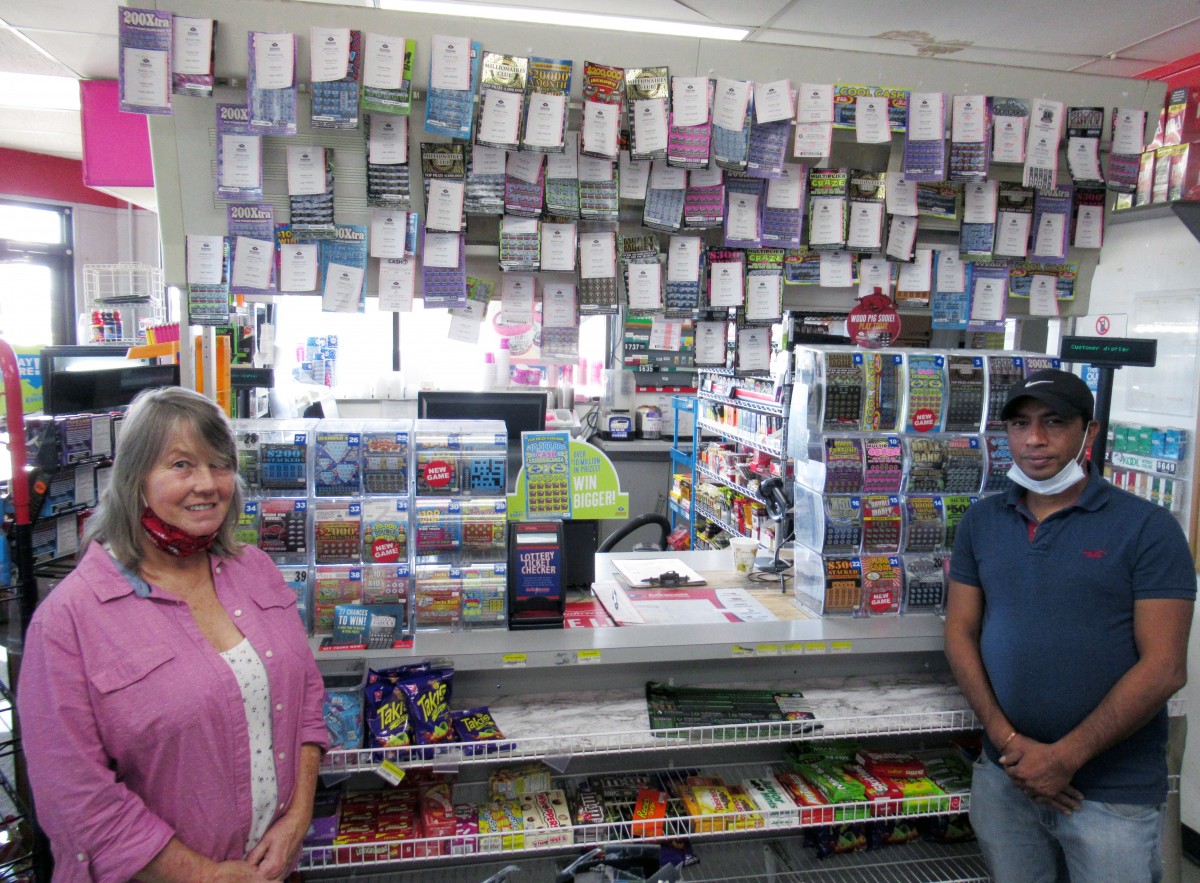 Pictured L-R: Mavis Luker, cashier, and Sam Sarker, owner.